A One's Cocker Spaniels
Gold Cup 2003 - Danish Spaniel Club's 70th Jubilee - Finals 3 August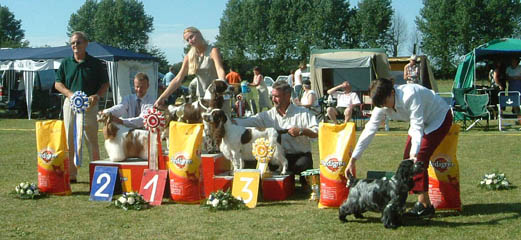 Congrats to Borregaard & Madsen to yet another Cold Cup BIS
BIS4 & Best Cocker Spaniel in Show:
VDHCH SU(u)CH DT BSG 2000 WW 2003 Blue Satin Forever A One's
Many thanks to Linda Malmstedt for handling Saga to perfection!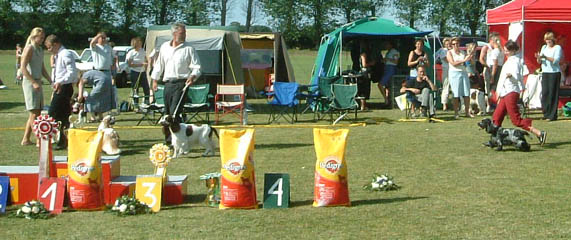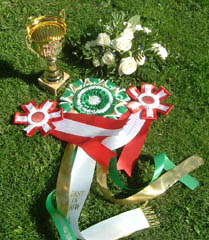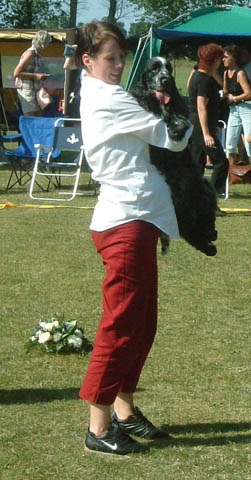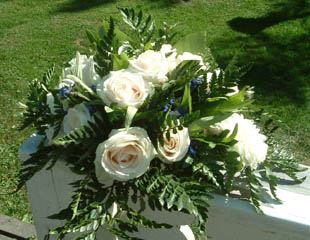 Expectant Mothers - nothing can beat that image!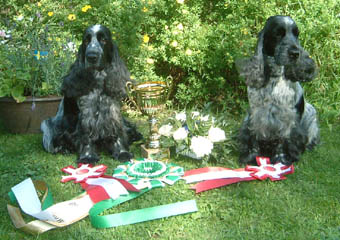 Saga won the bitch CAC & her father VDHCH DECH SU(u)CH Midnight Train Vom Rauhen Holz won the dog CAC.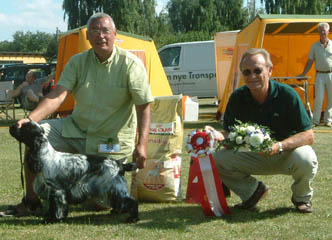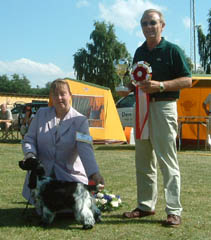 "Smil før satan!"

Hansi's son Backhill's Fabulous Night & Day was Best Working Dog in Show &
Hansi's daughter Backhill's Isabella Rossellini was Best Puppy in Show.
Congrats to their dedicated owners Karl Isbosethsen and Karin Staaf!

The day before Hansi's son Backhill's Garibaldi won the Danish CAC, and the day after he completed his SU(u)CH title at Ronneby!
Stoppress! Backhill's Fabulous Night & Day completed his VDHCH title in Berlin one week later under Dr Peter Beyersdorf!
At the same shows Backhill's Hidden Flower won her first two VDH Ch Anw!